CNRS* Innovation Medal – 2016
Honors, all disciplines taken together, exceptional research that led to striking technological, therapeutic, or social innovation. See here. Since its creation in 2011, I am the only researcher awarded in control engineering. See (French): CNRS – Ministère-ESR – U-Bordeaux.
France's National Center for Scientific Research (CNRS)

 is among the world's leading research institutions (about 33000 people dedicated to research) and internationally recognized for the excellence of its scientific research. CNRS covers all scientific disciplines, from the humanities and social sciences to biological sciences, nuclear and particle physics, information sciences, engineering and systems, physics, mathematical sciences, chemistry, Earth sciences and astronomy, and ecology and the environment. 


Since 2011, the CNRS Medal of Innovation has been rewarding outstanding research in the technological, therapeutic, economic and social fields.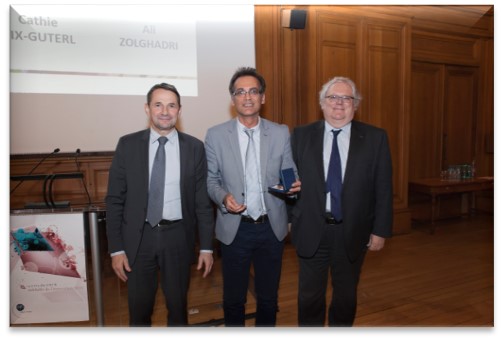 Award for excellence in Aerospace Research – 2010


Rewarded by the "French National Foundation for Research in Aeronautics and Space".
See also: CNRS International magazine, April 2010, article: "The CNRS takes off with A380": here.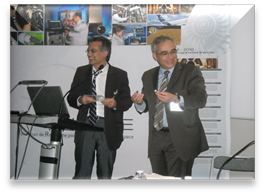 Others (selected):
Some paper awards: Best theoretical paper award at IEEE CIFA conference, Bucharest (2008) –  Best application paper award at IFAC SAFEPROCESS 2015 conference – Finaliste best paper award at Safeprocess-IFAC 2009 – Outstanding Automatica reviewer …
"Visages des sciences" (amid the best 40 researchers in all disciplines – France, 2012) …