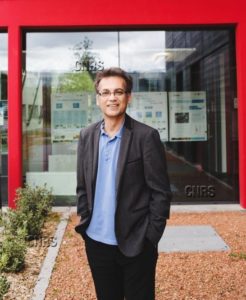 I was born in the 60s in ancient Persia. I received my PhD from the University of Bordeaux, France – and have been a Full Professor of Control Systems Engineering there since 2003. I am currently what is called an Exceptional Class University Professor in French academia (PREX2). I am married (Brigitte) and have two children (Tania and Sacha). I like jazz and discussing Popper's epistemology — but I don't like social media and birthdays. I have spent the last three decades of my life developing research on model-based methodologies for robust fault management and fault tolerant control in dynamic systems – with applications in aerospace Guidance, Navigation & Control, and also environmental systems. My current research interests are centred around autonomy, resilience and safety/(cyber)security of cyber-physical systems. I am member of International Technical Committees "SafeProcess" and "Aerospace" of IFAC – IEEE senior member and member of IEEE Aerospace and Electronic Systems and IEEE Circuits and Systems societies. I have served as IPC member for various international conferences, and have delivered a number of plenary lectures and other invited talks at venues worldwide. I am an editorial board member of the "Journal of the Franklin Institute" (Elsevier, USA), "Complex Engineering Systems" journal and "Aerospace Science and Engineering", MDPI (Switzerland). I was one of the coordinators of Maintenance & Diagnosis Strategic Field within France's Aerospace Valley and served as the contact evaluator for the French Research Funding Agency for several years. I am author / co-author of more than 260 publications in archive journals, refereed conference proceedings and technical book chapters (Scopus h-index=31), and co-holder of 15 patents in aerospace. I am the recipient of CNRS Medal of Innovation 2016 which rewards – considering all fields and subfields of research – "outstanding scientific research with innovative applications in the technological and societal fields".

Last update: November 14, 2022.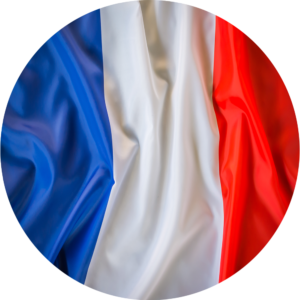 Je suis né dans les années 60 dans une obscure bourgade de la Perse antique, j'ai donc 50 ans et des poussières. J'ai soutenu ma thèse de doctorat à l'Université de Bordeaux où j'exerce mon ministère comme Professeur des Universités. Depuis 2016, je suis Professeur de Classe Exceptionnelle – PREX2. Je suis marié (Brigitte) et j'ai deux enfants (Tania et Sacha). J'aime le jazz et l'épistémologie de Popper – mais je n'aime pas les réseaux sociaux et les anniversaires. Mon cheminement thématique gravite principalement autour de la conception des méthodes à base de modèles pour la gestion d'anomalies et la commande tolérante des systèmes dynamiques. Plus récemment, mon activité de recherche porte sur les problématiques scientifiques liées à la mise en oeuvre des fonctionnalités d'aide à l'autonomie pour la future génération des systèmes cyber-physiques résilients (mécanismes de protection, d'adaptation, de reconfiguration …). Je suis membre des comités techniques internationaux "Aerospace" et "Safeprocess" de l'IFAC, membre senior de l'IEEE et membre de IEEE "Aerospace and Electronic Systems Society" et IEEE "Circuits and Systems Society", et membre du comité technique de EuroGNC (Council of European Aerospace Societies). J'ai été membre de plusieurs comités de programme des conférences internationales, et plusieurs fois conférencier invité. Je suis membre du comité éditorial du "journal of the Franklin Institute" (Elsevier, USA), du journal "Complex Engineering Systems", et  du journal "Aerospace Science and Engineering", MDPI (Suisse). J'avais aussi été membre de l'Americain Mathematical Society comme editorial reviewer – et membre du comité de pilotage du pôle Aerospace Valley (France) … Je suis auteur / co-signataire de plus de 260 publications scientifiques dans des revues/conférences internationales et ouvrage/chapitres d'ouvrage collectif (Scopus h-index=31) — et co-déposant de 15 brevets en aéronautique (avec Airbus). Je suis lauréat de la médaille de l'innovation du CNRS 2016 qui récompense, toutes disciplines confondues, "des personnalités dont les recherches exceptionnelles ont conduit à des innovations marquantes".

Dernière mise à jour: 14 novembre 2022.